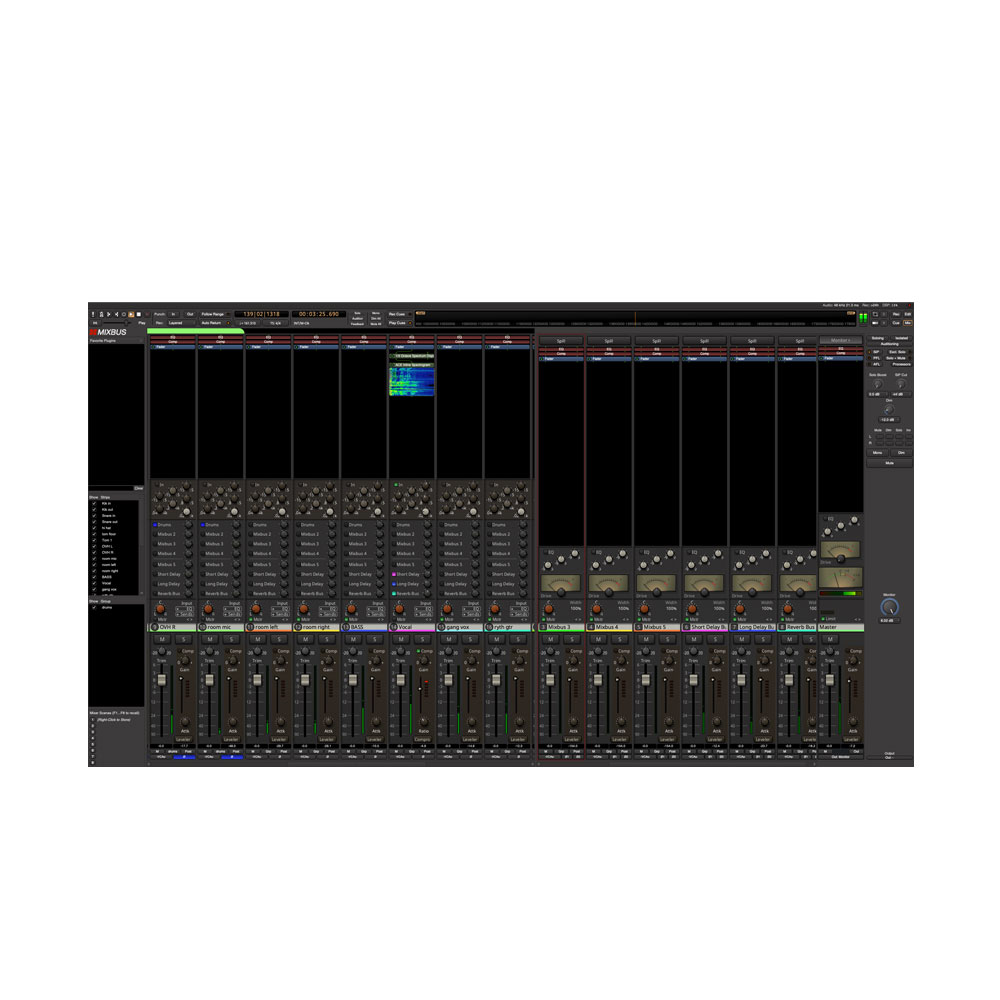  
Mixbus is a unique digital audio workstation (DAW) that stands out for its sound and design, which emulates a Harrison console. It follows an analog paradigm, seamlessly integrating form, function, and sound. Unlike other DAWs that rely on a computer-based approach, Mixbus is built on Harrison's 48-year legacy of producing platinum records and blockbuster movies.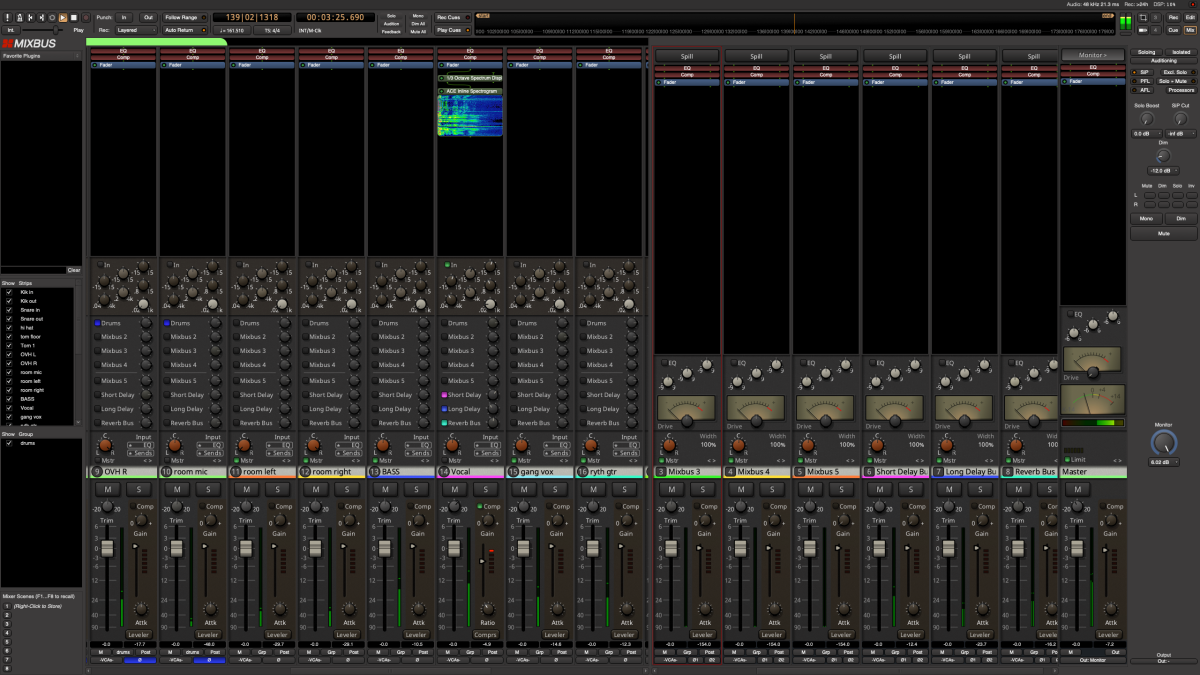 It is the first DAW to offer Harrison's 'True Analog Mixing Engine', setting it apart from its competitors. With its distinguished heritage and innovative features, Mixbus is the perfect choice for those seeking a DAW that combines the warmth and depth of analog sound, the workflow of a legendary console, combined with the convenience and flexibility of modern digital technology.
'True Analog Mixing Engine'
Analog Console 'knob per function' mixer layout
Precision algorithms for EQ, Filter, Compression, Analog Tape Saturation, and Summing
Mixbus is internally dithered, ramped, and gain staged
4 Pages to support your workflow
Unlimited input channels, unlimited plug-ins, sends, and hardware inserts
Precision Analog Algorithms
Harrison Mixbus offers precision algorithms for EQ, Filter, Compression, Tape Saturation, Summing, and 8 stereo mix busses, all highly optimized within the DAW environment. These algorithms allow you to sculpt your sound, adding warmth, depth, and that elusive analog vibe ordinary DAWs just can't achieve.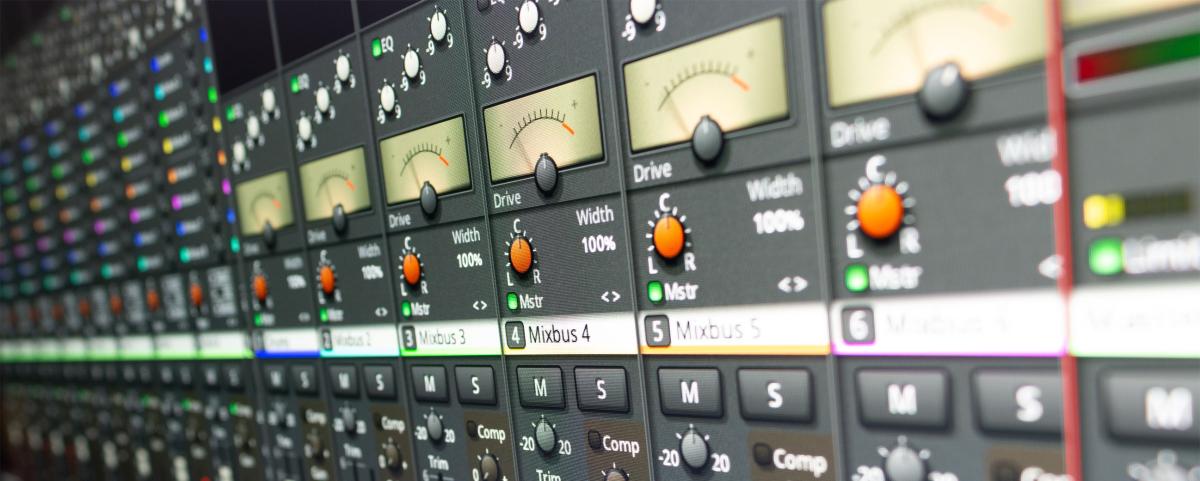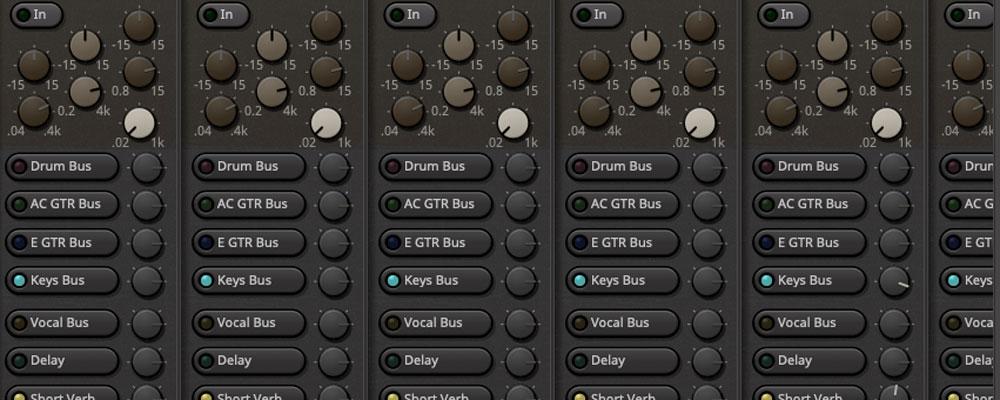 Analog Console 'knob per function' layout
A superior workflow is what truly unleashes your creativity. Mixbus features a mixer layout that is based on Harrison's legendary music consoles, which have been used by countless artists and producers. Each function has its own dedicated knob, giving you instant control over your sound. With the optimized workflow, you can spend more time being creative with different settings and effects, without losing your focus or momentum. You can craft your mix with ease and avoid wasting time on unnecessary steps or complicated menus. If you want to know the secret of legendary producers and mix engineers, this is it! The console workflow helps you to achieve your sonic vision faster and more efficiently, and to deliver a high-quality mix that meets and exceeds your expectations.
Internally dithered, ramped, and gain staged
The internal dither, ramping, and gain staging ensure that Mixbus makes the most of its DSP. This helps to create the magic that sets Mixbus apart from other DAWs. With Mixbus, you can enjoy the warmth, depth, and richness of the analog sound, without compromising on the flexibility and convenience of the digital domain.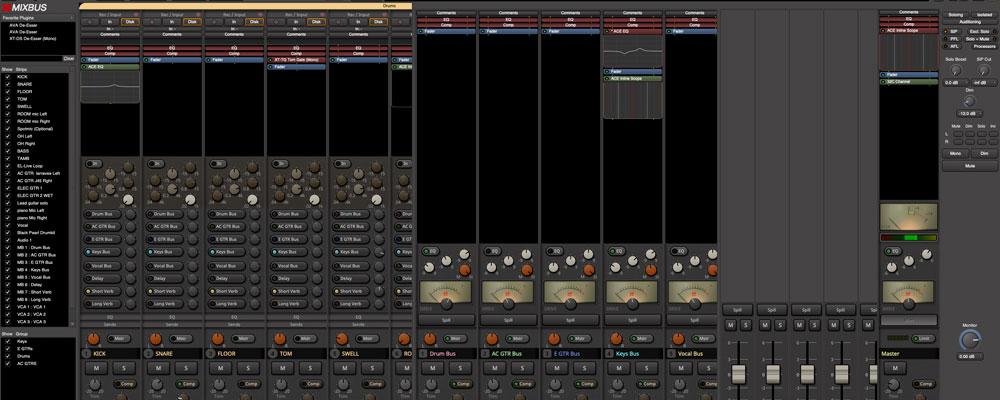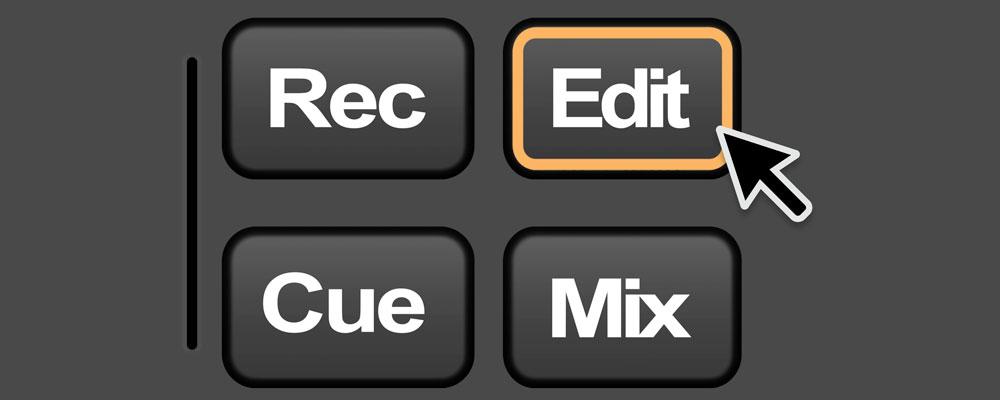 4 Pages to support your workflow
Discover the versatility of Mixbus. Mixbus supports your workflow with four pages: Cue, Rec, Edit, and Mix. With the Cue Page, you can unleash your creativity and launch clips. With the Rec Page, you can record multitrack audio with ease. With the Edit Page, you can edit your audio with a full-featured DAW-style interface. With the Mix Page, you can mix your audio with the True Analog Mixing Engine. Mixbus gives you everything you need to produce a high-quality mix, from import to export!
Unlimited channels, unlimited plug-ins, sends, and hardware inserts
Mixbus allows you to have unlimited channels, unlimited plug-ins, sends, and hardware inserts, which means that you can add as many elements as you need or want to your mix. You can experiment with different effects, processors, and routing options, and find the best combination for your mix. Mixbus is the ultimate mixer for pro audio engineers who want to have complete control and freedom over their sound.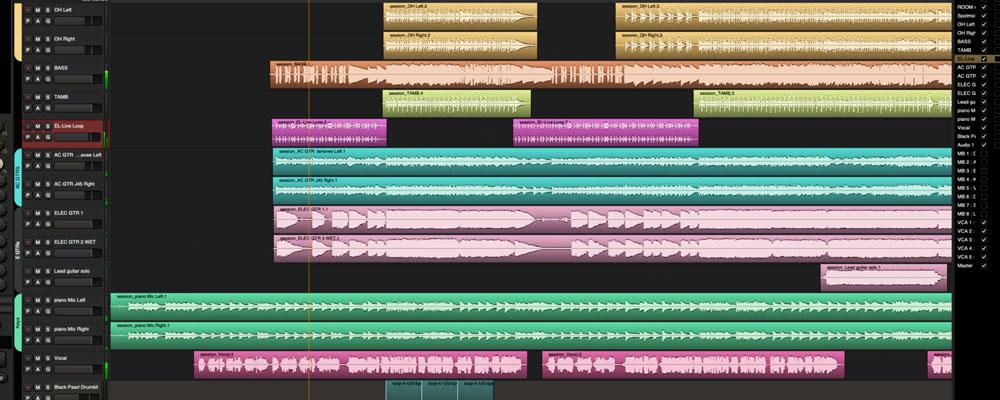 Additional Features
Unlimited MIDI tracks, each with virtual instrument support, unlimited plug-ins, sends and inserts
Polarity, Input trim, High-pass Filter, Sweepable 3-band EQ, Compression, and 8 Mix Bus sends on every track
Stereo Master Bus that features Tone Controls, Analog Tape Saturation, K-meter, Stereo Correlation Meter, and Limiter
Automatic plug-in delay compensation to support effects such as parallel compression without time misalignment
Comprehensive "at-a-glance" metering with peak, peak hold, and compressor gain reduction visible on every track and bus
Extensive DAW editing features including "Smart Tool", Ripple Edit, and configurable keybindings for nearly every operation
Industry standard plug-in support: Mixbus loads AudioUnit (AU) plug-ins on OSX; and VST3, VST and LV2 plug-ins on all platforms
Mixbus provides professional features such as Loudness Analysis (dBTP+LUFS+LU Range), LTC (SMPTE) generation and sync; video pullup/pulldown
Persistent undo (undo remains possible after closing and reopening a session)
The lastest-generation of Harrison's "True Analog Mixing™" processing engine with enhanced compressor/limiter algorithms, built-in sidechain bussing, and increased plug-in flexibility
Support for video timeline, video window, and audio+video exports
Recording operates like a tape machine: Punch-in on the fly, and use per-track input monitoring just like a multitrack tape machine
Extensive export features including multitrack stem export, simultaneous multi-format exports, multiple export ranges, CD track markers, silence trimming, normalization, and command-line arguments to trigger third-party encoders or file-management script
Audio regions are stacked in "layers", and every region fadein/out is a crossfade to the region(s) beneath it
Plugin "pin connection management" provides rich editing of signal-flow through each channel's path, including full support for dual mono, mono-to-stereo, sidechaining, and other advanced flows
The user interface scales to fit your monitor—larger monitors will get bigger knobs and sharper text
Refined workflow and graphics, including scaling and support for HiDPI (Retina) displays
Generic MIDI devices can use "MIDI Learn" to assign MIDI controls directly to on-screen knobs or use MIDI profiles to select many pre-configured device layouts from a pull-down menu
Mackie control protocol is provided for motorized fader controllers, and the Mackie protocols have been extended to ergonomically control the Mixbus channelstrip EQ, compressor, and 8 mixbus sends. Dedicated support is provided for popular devices like the Presonus Faderport, Mackie MCU, and Behringer X-Touch controllers
OSC (Open Sound Control) protocol supports ethernet-based wireless tablet controllers such as TouchOSC and Lemur for iOS and Android to remote-control Mixbus
Lua Scripting: Use the Lua scripting language to automate tasks such as track creation, renaming tracks, adding plugins, or creating "macro" operations
VCA Faders: Use VCA faders to control multiple channel faders at once—a fader can be assigned to multiple remote VCA faders, adding another powerful dimension of control and organization to your mixes
Tempo Ramps and Tempo Maps: Use advanced features to map your live recording's tempo and structure (no need to record to a click!)—or import a tempo map from MIDI
Downloads
With dozens of DAWs to choose from, there's only one that is designed to work like a Harrison—with an analog paradigm that embodies form, function, and sound. Where other DAWs use a computer paradigm, MIXBUS grows from Harrison's distinguished 48-year heritage of platinum records and blockbuster films such as Thriller, Graceland, and Spider-Man. Mixbus is the first full-featured DAW with true analog-style mixing.
Mixbus Links
Click the appropriate link to download Mixbus v9.2.172 for your system: