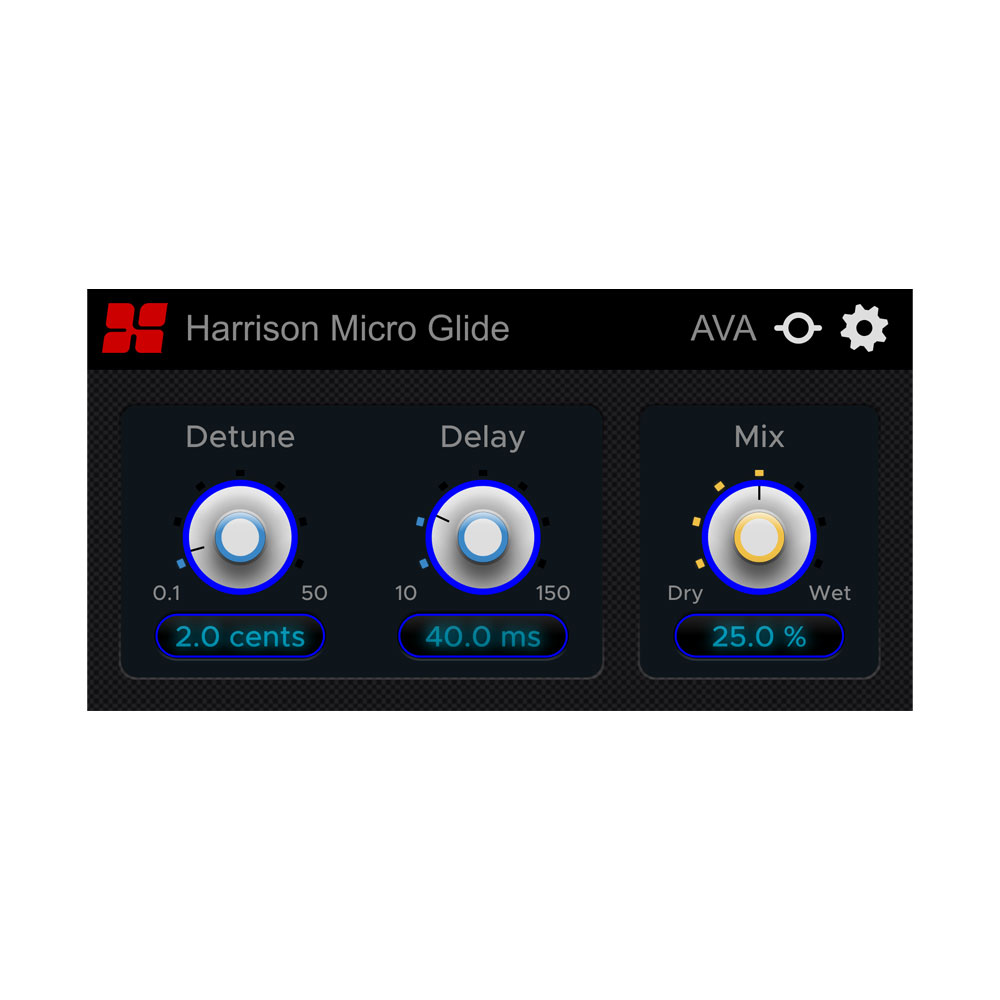  
Simple Controls, Powerful Sound
Micro Glide is an amazing plugin from Harrison that creates two additional voices that are pitch-shifted up and down from the original and can add a smooth and natural pitch modulation to your vocals or lead instruments, making your mix more expressive and dynamic.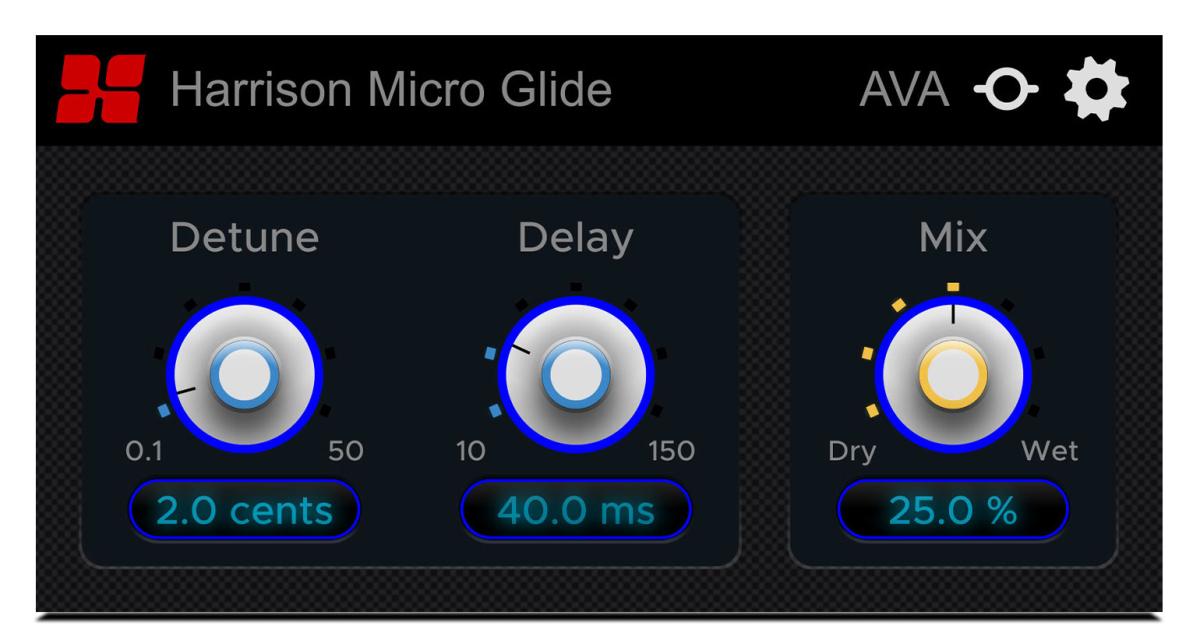 The plugin features an incredibly simple interface that lets you tweak your sound in seconds and adjust the modulation to suit your taste and style. Whether you want to create a subtle enhancement or a dramatic effect, Micro Glide can do it all.
Sweeten lead instruments and vocals
Create focus for any instrument or voice
Audio Sweetening
Enhance the sound of important lead instruments or vocals.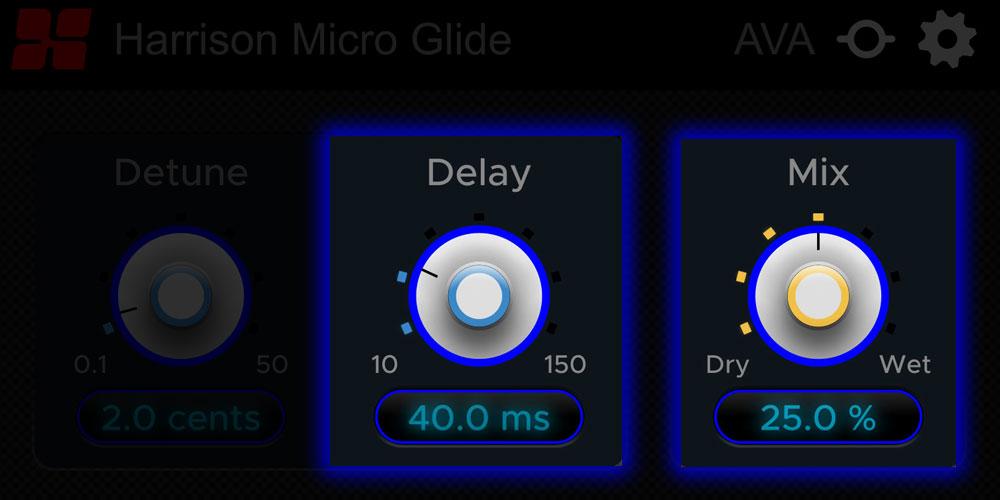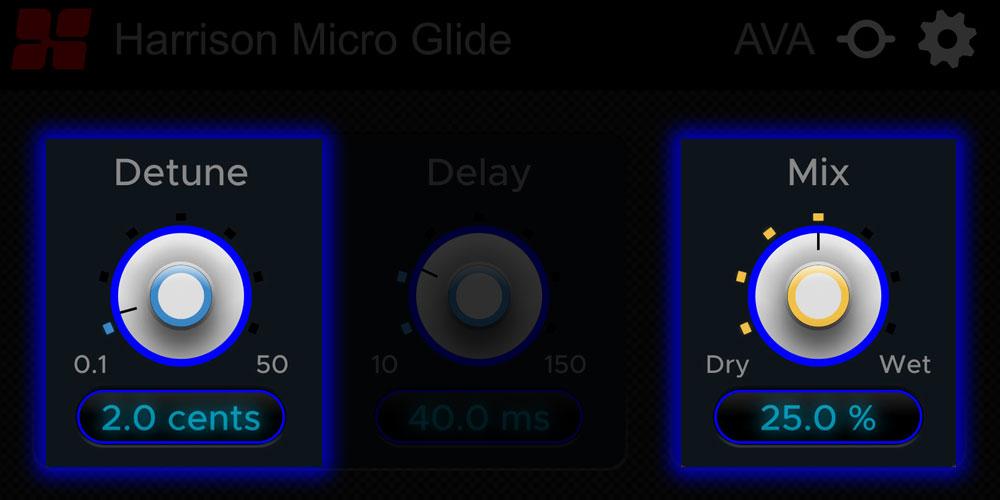 Pitch-shifted Voices
Give your tracks a lush and spacious sound by creating two pitch-shifted voices: one above and one below the original track and blend them for a smooth and natural harmony perfect for adding dimension and interest to your lead instruments and vocals.
Detune Knob
Controls the spread of the pitch-shifted voices from subtle to extreme This can make your mix sound richer, fuller, or more harmonious. Experiment with different settings of the detune knob to find the best balance for your mix.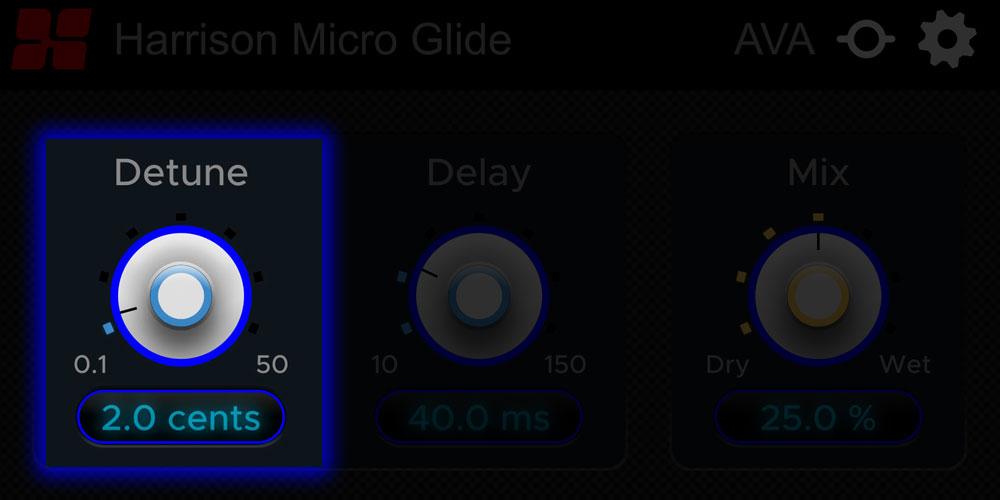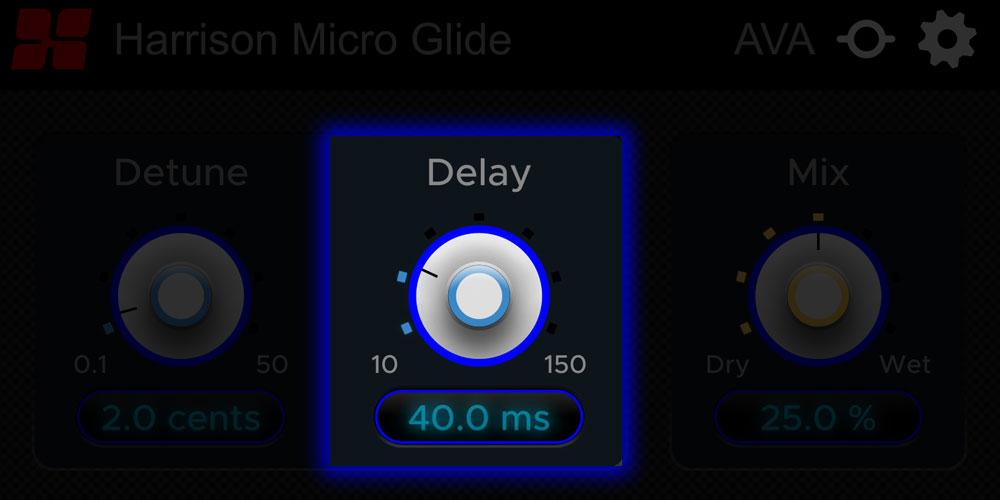 Delay Knob
Add depth to the signal to make your sound more lively, vibrant, and spacious.
Wet/Dry Knob
Quickly and easily control the balance between the original and processed signal with the handy Wet/Dry knob.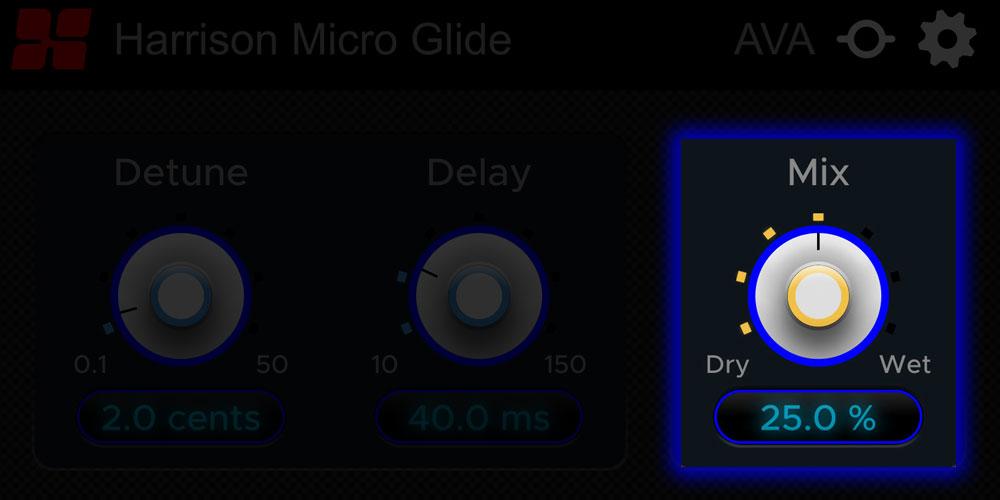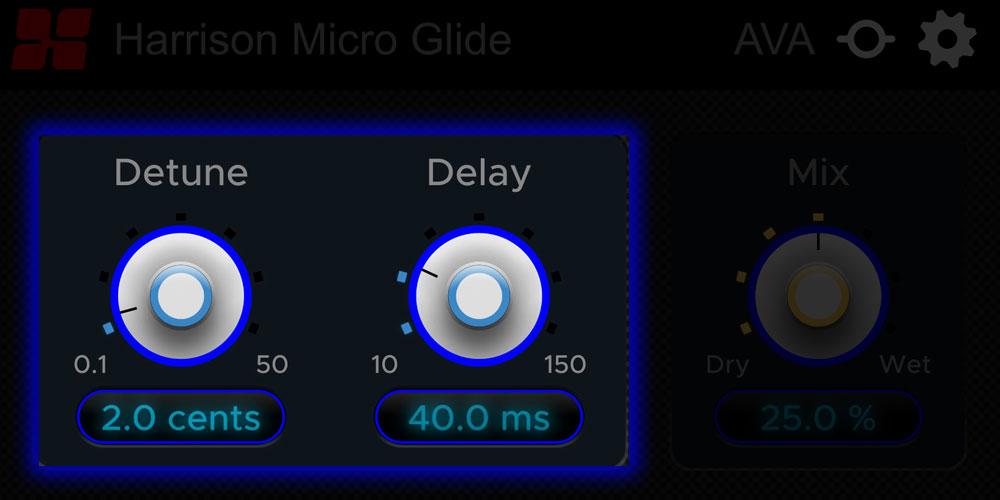 Create Focus
Highlight the most important elements of your music and make them stand out by Creating contrast and variety and draw the listener's attention.