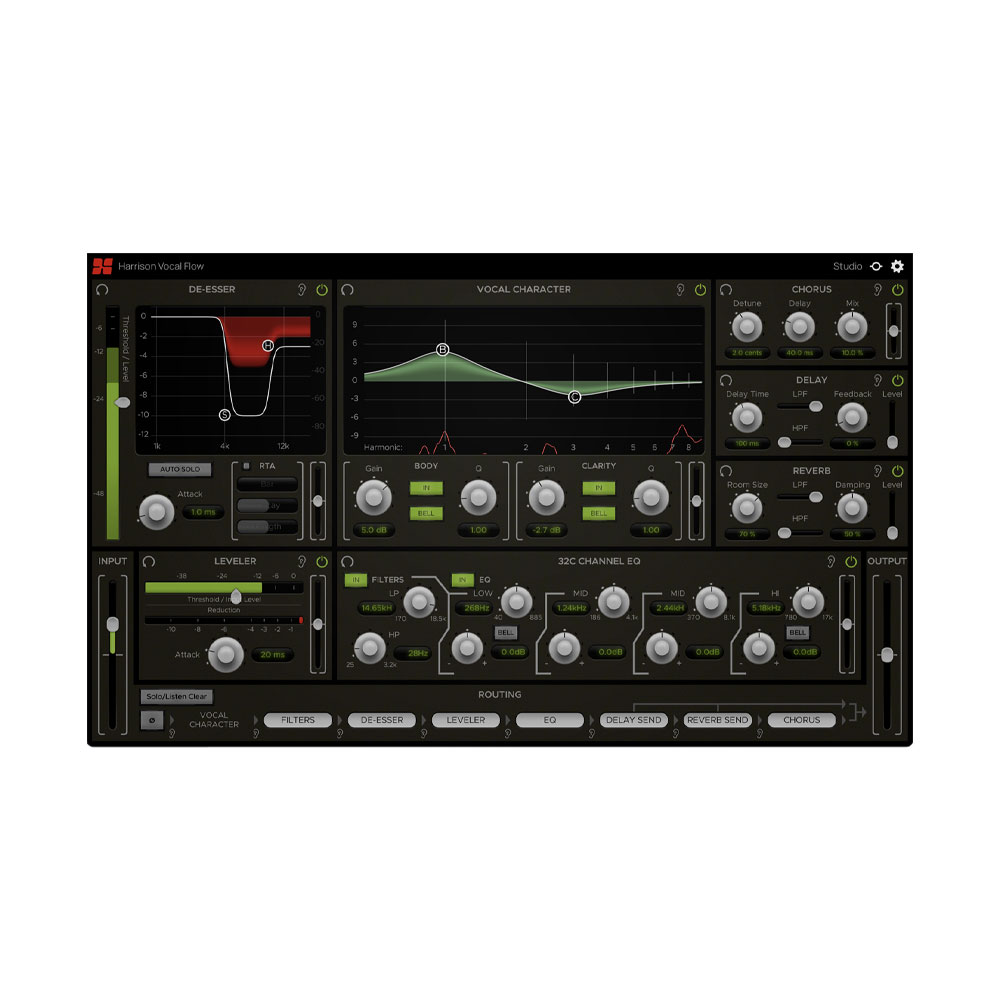  
Your complete vocal chain
Vocals are the soul of your music; they can elevate and breathe life into your mix. Vocal Flow is a complete vocal processing solution that gives you 7 flexible effects to shape your vocal track to enhance the weight, timbre, and warmth of the vocals. Vocal Flow features Harrison's exclusive 'Character' processing with a unique 2-band vocal EQ that adjusts according to the pitch of the vocal notes. This enhances the body and clarity of the sound, allowing you to craft a truly original and distinctive vocal sound. Vocal Flow also includes a recreation of the legendary 32C EQ used on many classic albums. The 32C EQ is known for its musicality with a smooth and warm character and can give your vocal tracks a vintage vibe. Plus, Vocal Flow has all the tools you need and is your ultimate vocal chain.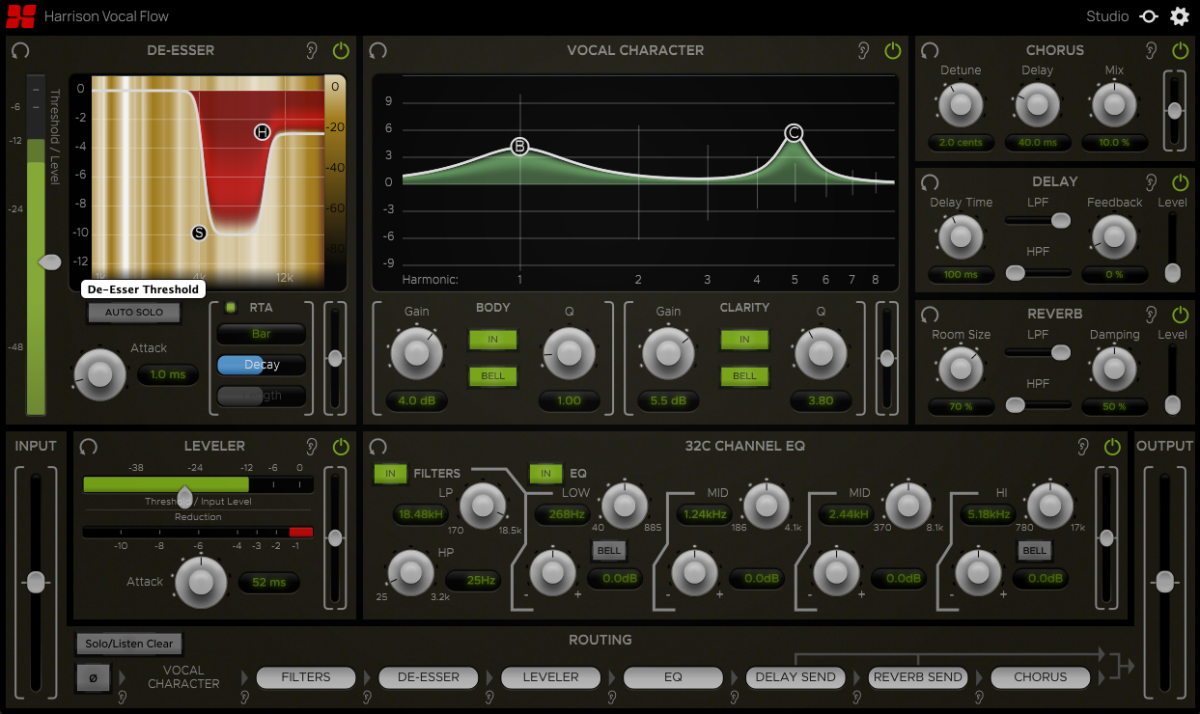 Vocal Character
The Vocal Character is a one-of-a-kind vocal EQ that "follows" the pitch of the notes of a vocal track and shifts the EQ curve accordingly along the frequency spectrum. This allows you to alter the actual character of vocals by adjusting the body and clarity of each note.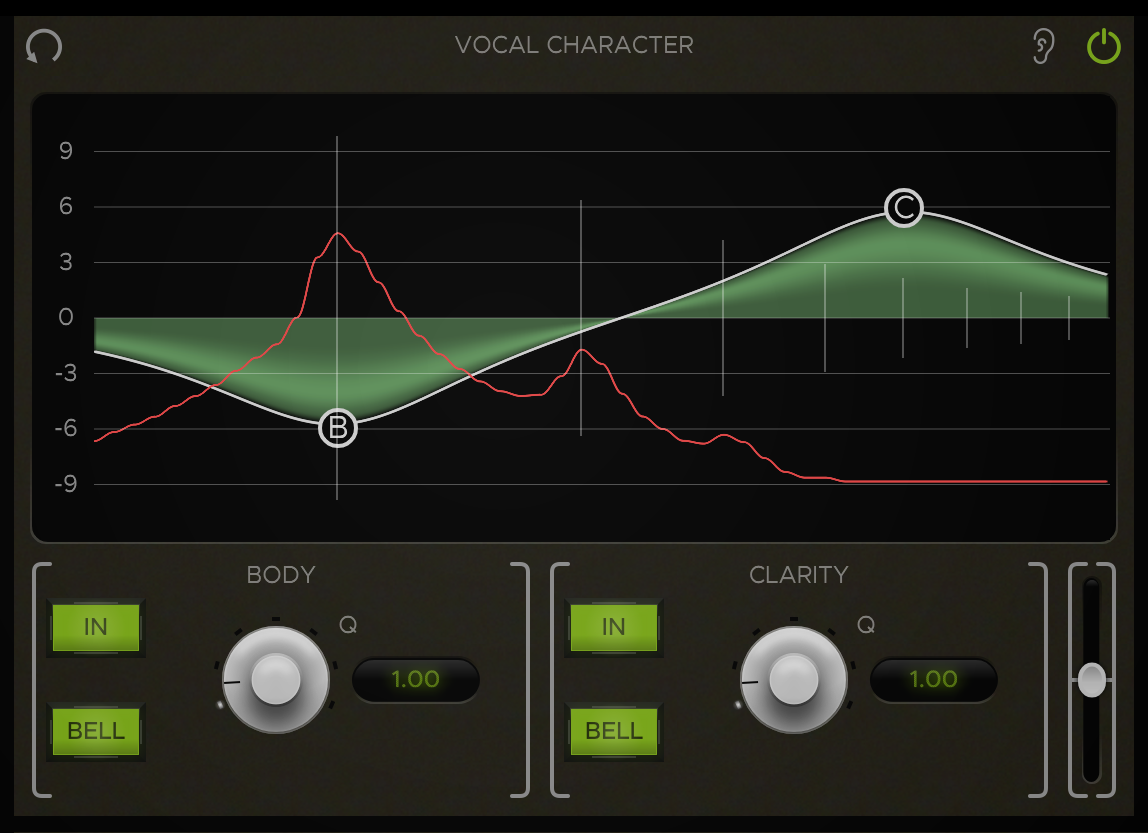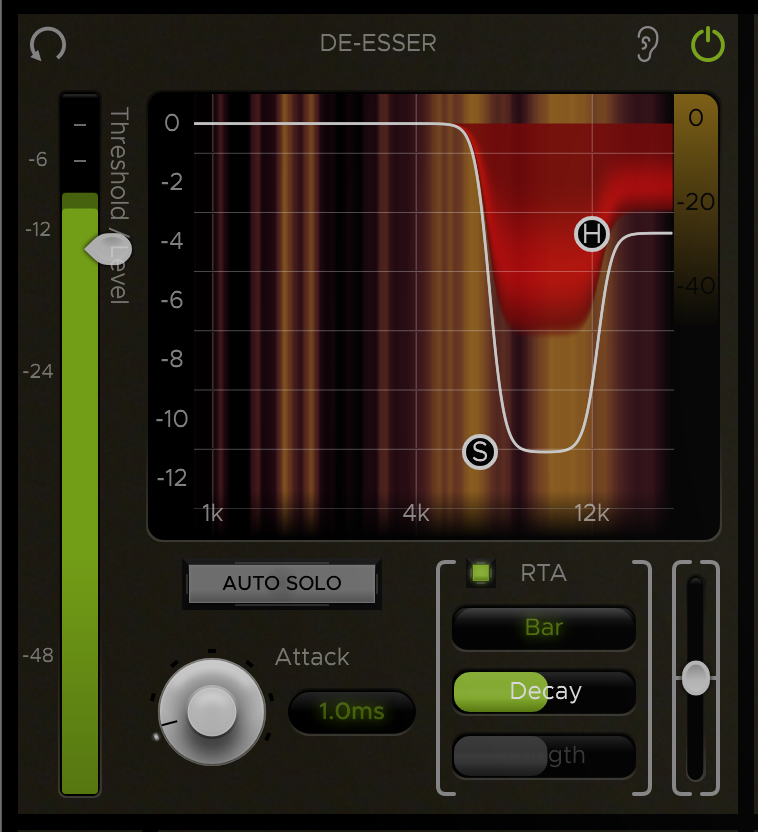 De-Esser
This module contains a simple and intuitive implementation of Harrison's renowned De-Esser algorithm. It is primarily used to attenuate harsh frequencies caused by sibilance in speech and vocals.
Leveler
The Leveler is a unique compressor derived from the Harrison Mixbus channel strip. It includes controls for Threshold and Attack while the module's Output Trim can be used to add make-up gain if needed. Input level and gain reduction meters are also provided to help visualize the operation of the Leveler.
32C Channel EQ with Hi and Lo Pass Filters

Modeled after the famed Harrison 32C channel EQ, the Equalizer element offers 4 bands with variable frequency and gain along with 2 versatile filters. The High and Low Pass Filters can be toggled in and out using the Filters IN button in the top-left corner above the Filter controls.
Chorus
The Chorus module is based on the Harrison XT-MG Micro Glide plugin and can be a useful tool for adding width and depth to a vocal recording.
The Delay module is specifically designed for adding slapback delay to vocals.
The Reverb module is useful in altering the spatial characteristics of vocals.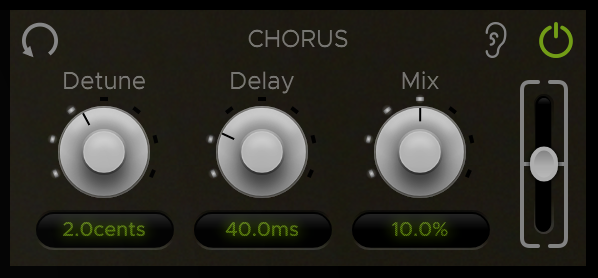 Master Controls (Input, Output & Routing)
The Master Controls give you the ability to unleash the full potential of Vocal Flow and craft your vocal sound with precision and creativity. The Master Controls give you the flexibility to explore all possible options.