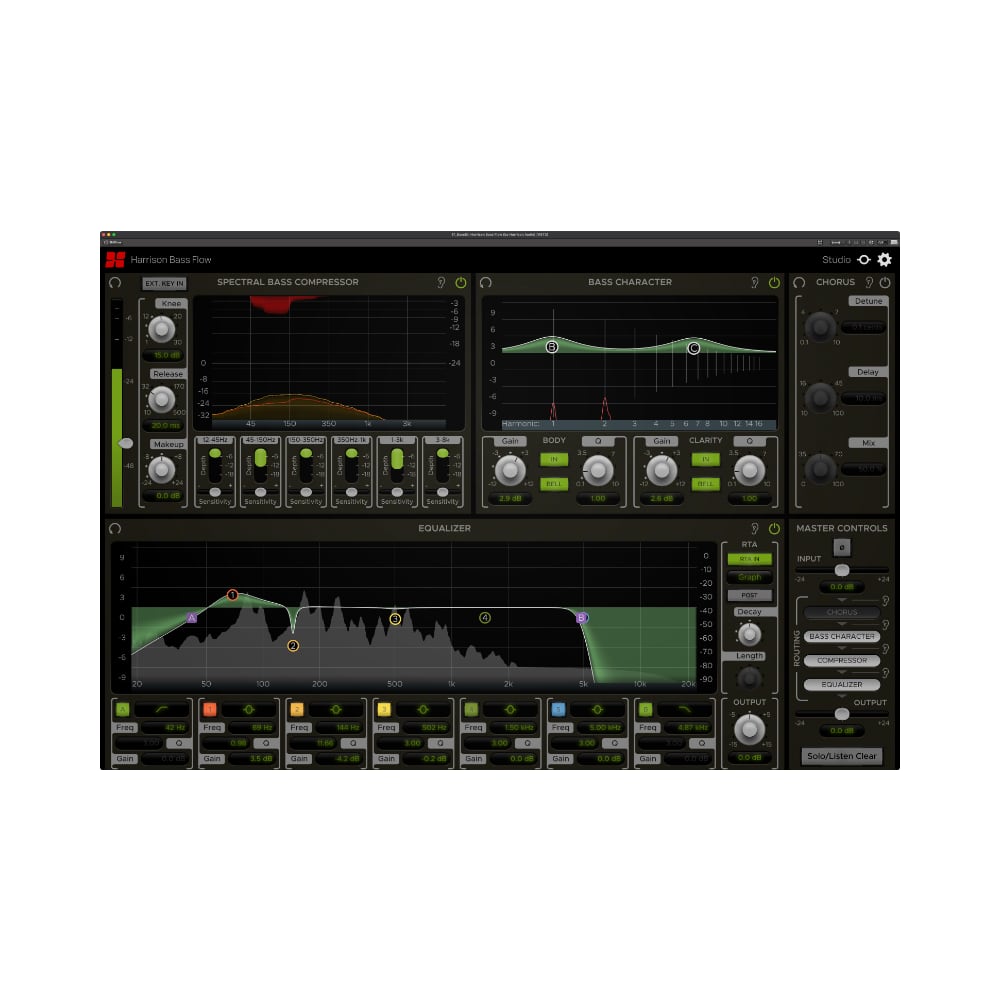  
Bass Flow
Harrison Bass Flow is a channel strip plugin designed for mixing bass instruments.
Your Complete Bass Processing Solution
Make your bass tracks more than just a collection of sounds, but a true expression of your artistic vision. The Harrison Bass Flow plug-in is a sophisticated tool allowing you to easily sculpt bass tones and elevate low-frequency content in your mix.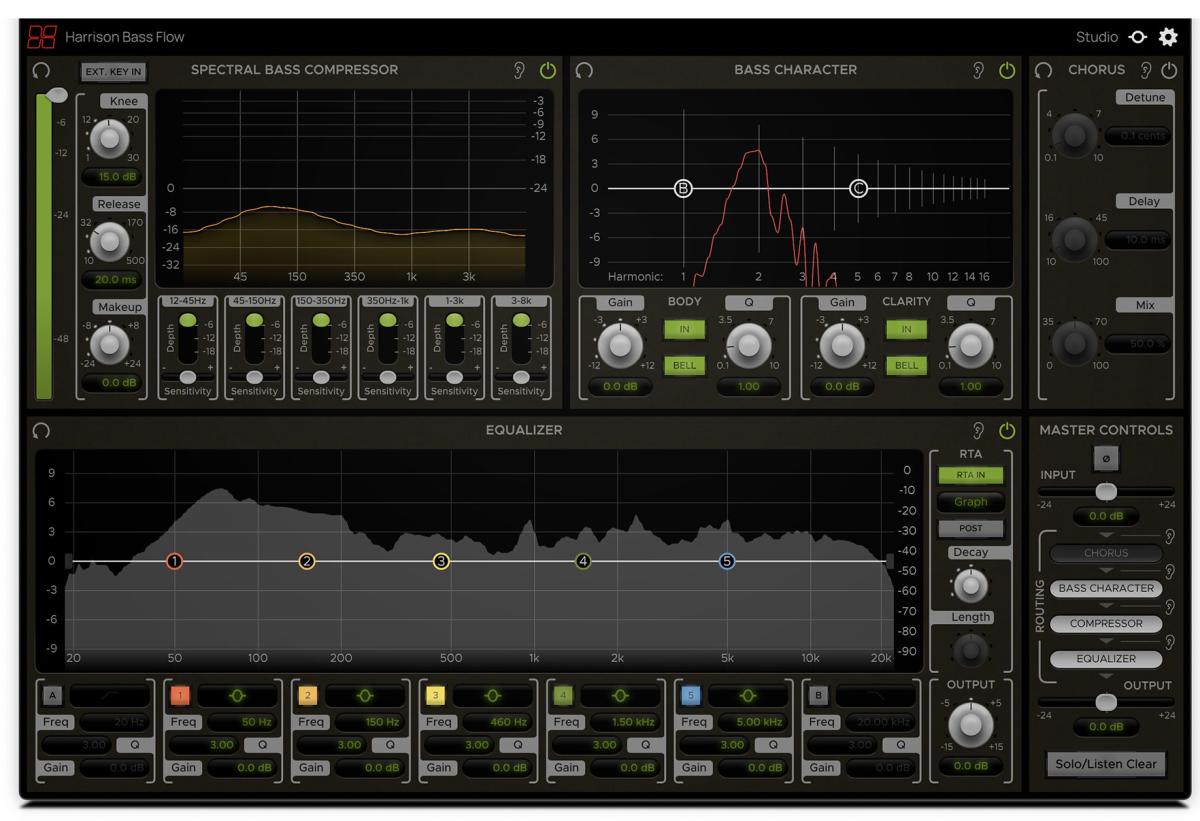 Bass Flow is an all-in-one bass processing suite complete with 4 internally routable mixing elements giving you the ability to rearrange the order of the processing to match your workflow perfectly. It also has input and output controls to ensure your levels are exactly where you need them. The results are quintessentially Harrison: effortless, smooth and transparent.

Unique 'Bass Character' harmonic EQ
Classic Harrison 5-band equalizer
Bass-specific spectral compression
Sophisticated internal signal routing
Dedicated effects section with chorus
Bass Character
The Bass Character is a unique tool that follows the pitch of the note being played, allowing you to boost or cut the harmonics within each note and thus alter the actual character of the bass sound. Let the Bass Character be your guide as you explore the depths of your musical creativity.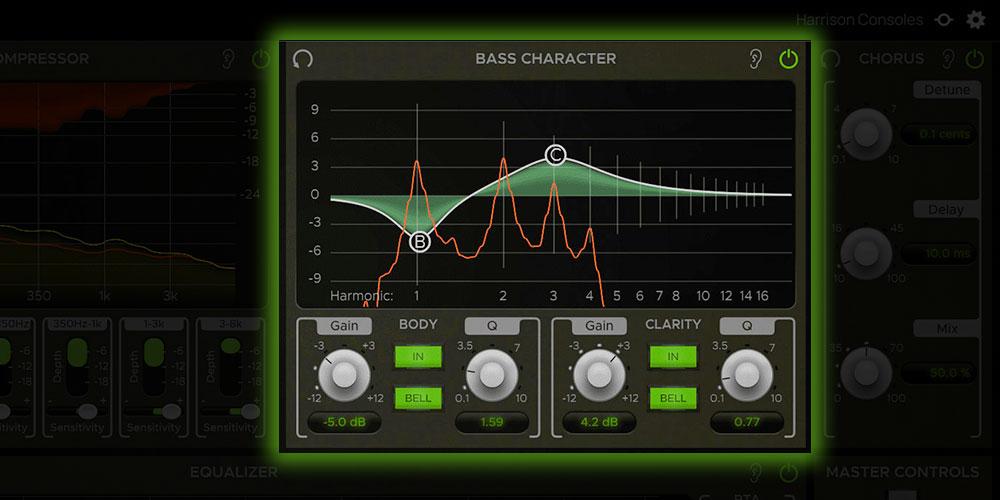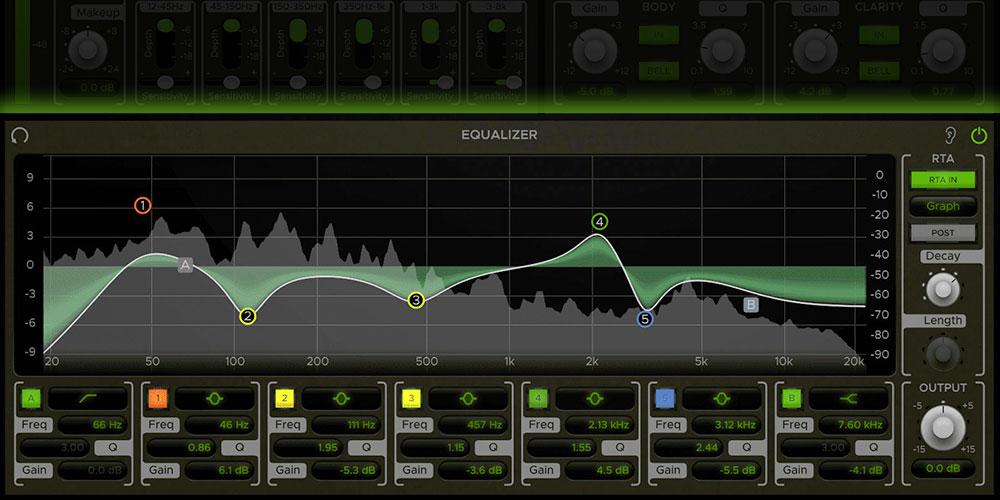 Equalizer
The Equalizer module is a powerful tool that lets you shape your sound with precision and emotion. With its 5-band EQ, 2 additional filter bands, Output Trim control, and optional RTA display, you can fine-tune your audio to perfection. Each band has adjustable parameters and can be toggled in or out, giving you complete control over your sound. The Equalizer module empowers you to create a truly impactful sound.
Spectral Bass Compressor
The Spectral Bass Compressor is a multiband compressor designed especially for bass. It allows for applying compression selectively across 6 frequency bands focused on the lower end of the spectrum where bass notes mainly reside. This means that you can achieve a rich, deep, and powerful bass sound that will make your music come alive.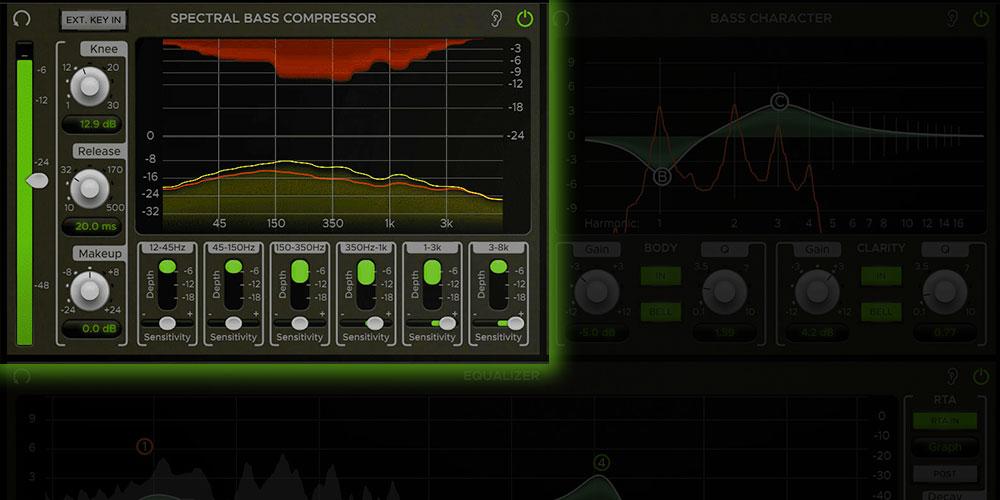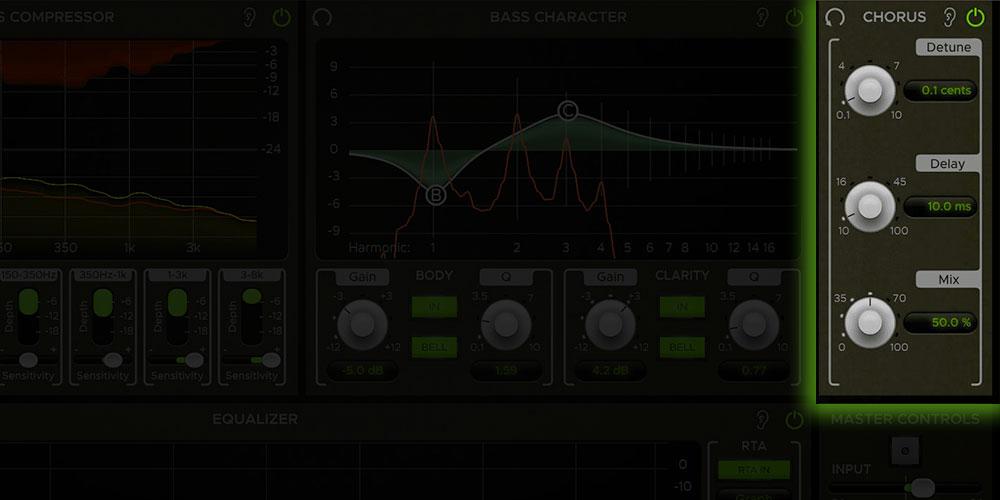 Chorus
The Chorus effect is a powerful tool that can add an extra level of excitement and energy to your bass signal! With its Detune and Delay controls, you can fine-tune the effect to your liking, while the Mix control lets you blend it seamlessly with the dry signal giving you complete control of the sound.
Master Controls
A Master Control section allows you to freely arrange the processing routing in the Bass Flow plug-in and also provides Input and Output Level controls.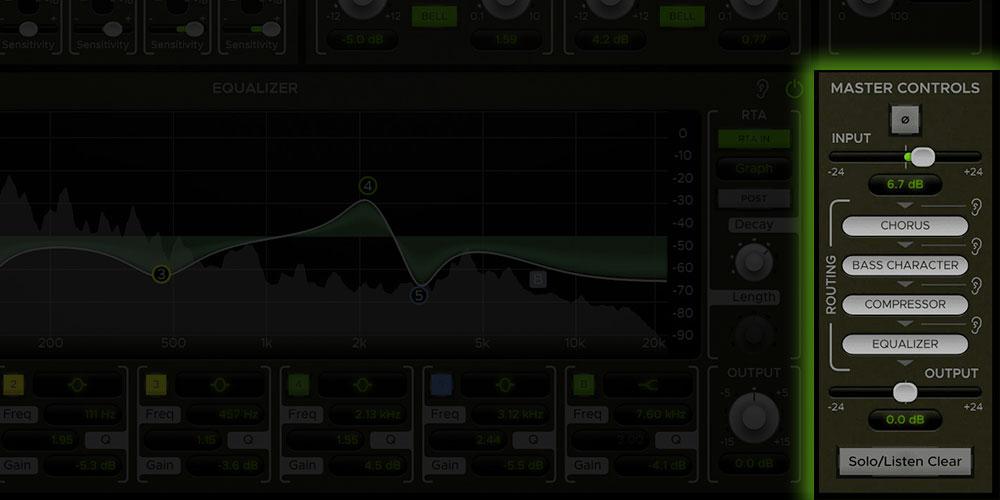 Free trial for 14 days
To start a 14-day free trial, simply download and install the Bass Flow plug-in below.
Upon launching your DAW, click the 'Try' button to activate your free trial. If the Activation Experience pop-up does not appear on launch, simply add the plug-in on any insert. You will be asked to log into your iLok account, and the trial authorization period will begin.
Downloads
Use the SSL Download Manager to install and manage your SSL plug-ins. Click on the button below and log into your SSL Account to get started.
For offline installers, please visit this FAQ.